EditWrite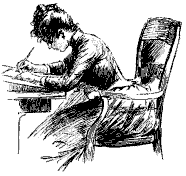 Looking for quick help on an editing, writing, or training project?
I'm a communications professional with over thirty years of experience in writing, editing, and teaching; much of my work has taken place in highly technical settings. I've done everything from writing computing brochures to editing novels and film scripts, and from developing a course on "Training the Trainers" to creating and managing Web sites. If you'd like your material turned into everyday English, I'm your resource.
Editing services
My editing resume includes two years at an award-winning literary magazine (as the copyeditor, then editor-in-chief); several years editing a flagship computer publication at a major university; and two years copyediting — of both user-support pages and the weekly email newsletter — at a website named among the "Best of the Best" by Forbes and the "50 Best Websites" by TIME. I am currently a contract editor at the award-winning financial site The Motley Fool, which has praised me for "fantastic work."
My freelance editing career has involved projects as diverse as promotional brochures, short-story and novel manuscripts, and a script for a film parody. I've worked with published authors on tight deadlines: line-editing articles for a frequent contributor to Smashing Magazine, copyediting a nonfiction book for a division of Simon & Schuster, and proofreading portions of three personal-computing manuals for a major technical press.
"Ellen Seebacher is more than a skilled proofreader, although she certainly is that. She brings a copy editor's toolbox, a writer's sensitivity to the nuances of language, and a geek's tech savvy to her work. Her diligence has found not only the sort of errors one expects proofreaders to spot, but also more subtle issues such as imprecise directions in a how-to section or figure captions that don't quite describe the figure. She is extremely thorough, prompt, and a pleasure to work with."
—Teresa Noelle Roberts, copy and production editor for Pogue Press/O'Reilly Media
As an editor, I'm eagle-eyed and thorough, but I'm comfortable working at whatever editing (or proofreading) level you prefer. For example, I can:
double-check your Web page for punctuation and missing words
tighten weak sentences in your report
assist you with research and fact checking
suggest ways to make your brochure informative and appealing
analyze the characters and plot of your novel in progress
"I've had dozens of copy editors over the past thirty years, but I've never had another as diligent and insightful as Ellen Seebacher. Like many (but alas not all) she was supercompetent on the routine tasks (punctuation, grammar, awkward phrasing). Like some (but not many) she called me to account on subtle lapses of logic. Like no other, she was selective, thoughtful, and nearly always dead-on right in her comments. Ellen is not just a copy editor; she's a close and careful reader. I am so glad I found her."
—Steven Landsburg, author of More Sex Is Safer Sex: The Unconventional Wisdom of Economics
My rates depend on the complexity of work you'd like done; when we discuss your project, we'll find a level that suits your needs.
Writing services
As a writer, I've produced work as diverse as:
computing manuals, brochures, and course materials
correspondence for a management consulting firm
a course on "Training the Trainers"
poetry and short stories
newspaper essays
online articles for childbirth educators
Web pages on genealogy and local history
I excel in making complex material understandable to a non-technical audience. Give me a subject, and I'll make it understandable by readers who are new to the field. My style is friendly, straightforward, and clear.

How to get started
For a quote on your project, just drop me a line:
Ellen Seebacher
editwrite@unchi.org